Electricity, fuel price hikes: FG shifts meeting with labour to Tuesday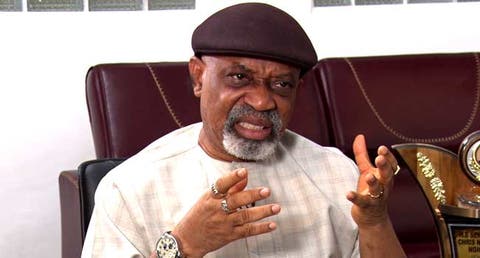 Labour Minister, Dr. Chris Ngige‌
The Federal Government has rescheduled the meeting with the Nigeria Labour Congress and Trade Union Congress to discuss the economy to Tuesday.
The parley will hold at the Banquet Hall of the Presidential Villa, Abuja.
Deputy Director, Press and Public Relations, Federal Ministry of Labour and Employment, Charles Akpan, announced the new date in a text message on Saturday.
It read, "The meeting has been rescheduled to Tuesday, September 15 at 10am. Venue is Banquet Hall of the Presdential Villa. This is to accommodate all participants."
The Minister of Labour and Employment, Chris Ngige, had announced on Friday that a government team would meet with the NLC and TUC, as well as other civil society groups, to discuss the hike in electricity tariff and petrol pump price on Saturday.
Ngige stated that the meeting would provide the government an opportunity to explain to Nigerians the reason for the decision.
But the NLC President, Ayuba Wabba, had on Friday said the leadership of the congress would not attend the discussion because it was too sudden.
Wabba stated that the short notice given for the meeting by the government made it impossible for labour leaders who are spread across different locations to attend.
The labour movement is expected to grace the event, which has now been rescheduled.
Meanwhile, the NLC on Saturday says it will soon come out with a position on the recent increase in the prices of various essential commodities, including fuel and electricity.
The NLC President said the organised labour would not protest until the Central Working Committee met and agreed on appropriate action.
The Petroleum Products Pricing Regulatory Agency had announced an increase of the pump price of premium motor spirit, also known as petrol, to N151, 60 per litre from N145, with effect from September 2.
This is just as the electricity tariff was increased from N30.23 per one kwh to N62.33, effective from September 1, 2020, by the Nigerian Electricity Regulatory Commission.
But Wabba, while reacting to the increase, according to the News Agency of Nigeria, in Lagos, said, "Labour takes one battle at a time; it does not make an announcement without backing its action."
PUNCH