FG's N11bn COVID-19 insurance eludes 14 dead doctors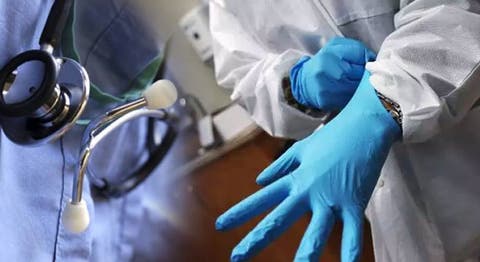 Fourteen doctors who have died after contracting the COVID-19 virus are not part of those that were insured by the Federal Government and not entitled to insurance compensation, investigation has revealed.
Some of the underwriters who insured the doctors, nurses and other auxiliary workers in the COVID-19 fight told our correspondent that none of those under their cover had been reported dead.
The National Association of Resident Doctors of Nigeria had earlier disclosed that no fewer than 14 resident doctors had died from the virus.
An underwriter, who spoke to our correspondent, said it was important to ensure that only those who were approved by the government had the cover in order not to go against government's directives.
He said that the appropriate thing was that medical practitioners should comply with government's directives on treatment of COVID-19 patients, to prevent further spread of it.
"We cannot go against the decision of the Federal Government by giving insurance covers to private hospitals without accreditation to treat persons who test positive for coronavirus," he said
According to him, hospitals could get life insurance cover for the medical professionals working with them.
"If there is any medical personal that fall in the insured category, let us know and when we get the information, we will move in immediately," he said.
Speaking with our correspondent, the Director-General, Nigerian Insurers Association, Mrs Yetunde Ilori, said the doctors under the insurance cover provided by the underwriters were approved to treat COVID-19 patients.
"The doctors have to be employed by the government; they must be approved by the government to be in the COVID-19 team.
"We didn't cover private doctors and private nurses in their private clinics.
"No doctor, employed by the government, working in the COVID-19 team has been reported dead so far."
The insurance companies and brokers recently promised to pay relatives of auxiliary workers, nurses and doctors who died in the COVID-19 fight N1m, N2m and N3m naira respectively.
This was in addition to a N500m donation given to the Federal Government to fight the novel virus.
The operators said they estimated a maximum liability of N11bn for 5,000 health workers who were employed in the fight against COVID-19.
The cover was for a period of 12 months effective 14th April, 2020, and underwritten by 19 life insurance companies who were accredited to provide the cover.
In the event of any fatality, the relevant agencies of government would immediately notify the lead underwriter, one of the insurers said.
PUNCH.