Nigerians lambast VIPs for flouting COVID-19 protocol at airports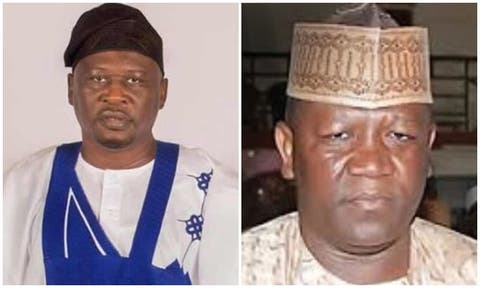 Nigerians have condemned the actions of Governor Umaru Fintiri of Adamawa State and that of former Zamfara State Governor, Abdulaziz Yari, who both allegedly violated protocol put in place to curb the spread of the novel Covid-19 disease at the nation's airports.
The PUNCH had earlier reported that Yari allegedly assaulted an environmental officer enforcing the Covid-19 protocol at the Kano airport on Saturday, claiming he was a very important personality, according to the Federal Airports Authority of Nigeria.
The Airport Authority had also said Fintiri and his entourage refused to have their temperature checked at the Port Harcourt airport on Tuesday, adding that they also trespassed the vehicle marking at the airport in the name of being VIPs.
Since the disclosure by FAAN, Nigerians have since taken to social media to berate the governor and former governor for acting irresponsibly even though they both denied the allegations.
@JohnIsuwa6 wrote, "These acts of irresponsibility is not acceptable at all. Our leaders need to show good examples in public places. It is simple, follow the Nigeria Centre for Disease Control protocol and we have a safe people and environment. Let the necessary action be taken by the authorities to tame this ugly trend."
@AkpasubiO said, "Laws shouldn't be broken at will. For some, the law chases them to the end. But for others, the law is weak in dealing with them. Within a short while after the resumption of flights, a former state governor and another sitting governor from the north flouted airport rules. No arrests."
@clement_bolaji stated, "That is very irresponsible of Governor Umaru Fintiri and former Governor Abdulaziz Yari. These are very arrogant and show of power."
@AchoChiemerie wrote, "These are the monsters FAAN created by awarding them special recognition and treatment prior to the COVID-19 era in our airports and public places. Why wail now when they are addicted to those special treatments?"
@ade_dzone wrote, "This can only happen in Nigeria. Whenever they visited the western world, they behave and obey the law. But let them be back to the country, they start misbehaving."More in Home
@CitiesFinest2 said, "Our dear FAAN, it appears calling them out is not enough to dissuade these arrant so-called VIPs. Can we try prosecution or travel ban? Can an ordinary citizen get away with these cloud breaches?"
@DamilareOgbera tweeted, "You can just imagine the utter irresponsibility these governors are displaying already. Shame on them."
Meanwhile, the Minister of Aviation, Hadi Sirika, said on Thursday during a briefing of the Presidential Task Force on Covid-19 in Abuja that the incidents will be investigated and appropriate sanctions will be slammed on those culpable.