Edo APC, PDP exchange words on defection in parties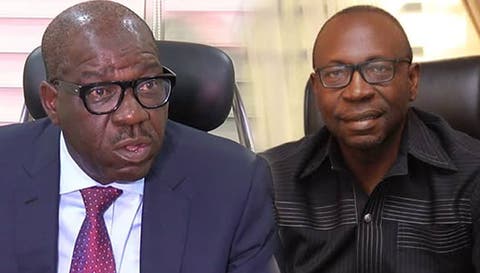 The Special Adviser on Media and Communication Strategy to Governor Godwin Obaseki, Mr Crusoe Osagie, on Wednesday said the Peoples Democratic Party in the state had run out of membership cards due to the mass defection from the All Progressives Congress.
In a statement entitled, 'With the mass exodus of Obaseki's supporters to PDP, we have no reason to harass anyone,' Osagie said the PDP in Edo State ran out of membership cards a few days ago over the unprecedented demands for the cards by thousands of Governor Godwin Obaseki's supporters.
Osagie said, "This mass exodus of people into the PDP was widely reported in the media. So, why would a well-established party like the PDP, with tested structures and verifiable track records for electoral triumphs in Edo State, harass anyone desiring to leave the party?
"The APC is in a dilemma and working hard at deflecting attention away from the credibility crisis it is engulfed in, with the status of Pastor Osagie Ize-Iyamu, who has been jumping from campaign grounds to the court to face his N700m criminal trial."
But the Chairman of the state Media Campaign Council of the APC, John Mayaki, accused Obaseki of holding his aides and other government officials' hostage to halt the embarrassing wave of resignations.
Mayaki said, "It is a laughable falsehood that paints the complete opposite of what truly obtains in the state. Aides appointed by Governor Godwin Obaseki and other government officials are daily resigning their positions in protest of the governor's abandonment of governance, something he never took seriously, and a realization of the embarrassing defeat that awaits him on the 19th of September